---
Certain politicians (*ahem* Donald Trump) have been promoting the idea that all refugees displaced by the Syrian war are angry Muslim extremists intent on destroying America as soon as they reach U.S. soil.
But, as any informed individual knows, this is simply not true. 
First, there are extremists of every kind – including Christian. Second, millions of individuals have been displaced from their homes due to a war that was started by the United States of America, as has been revealed in the past.
Third, the process of relocating to a new country – especially America – is not an easy process. As Samantha Bee pointed out when she ventured to Jordan to meet "the people we're incoherently yelling about," most of the refugees are just regular people caught in a terrible situation.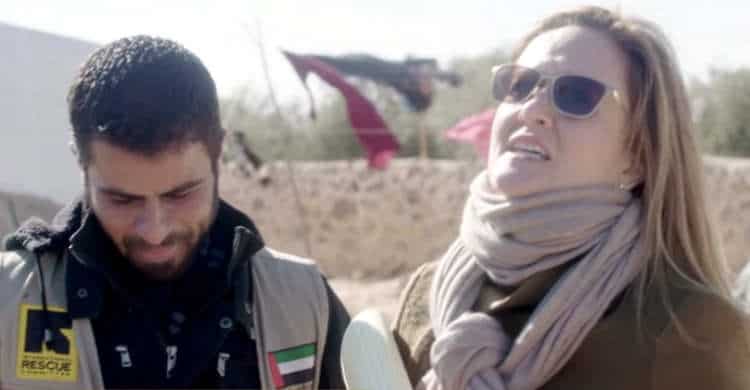 For the second episode of her new TBS show, "Full Frontal," Bee traveled to Jordan to talk to a number of refugees and get their opinion on ISIS.
The TV host broke down some misconceptions commonly touted by fearmongerers. For example, the process of getting accepted for relocation as a refugee is not only lengthy, it's incredibly thorough. Simply put, if a terrorist wanted to infiltrate the U.S., it would be pretty dumb to do it as a refuge. 
In addition, the majority of individuals accepted into new countries are women, teens, and children. 5% may be men, and even those are usually the most vulnerable – LGBT and war victims.
Finally, refugees are not secret ISIS affiliates. The majority of them can't stand the terrorist organization. And really, that's not surprising, as Daesh destroyed their homeland.
Watch the episode for yourself to discern if being afraid of Syrian refugees is truly the intelligent choice.
What are your thoughts? Please comment below and share this news!
---
This article (This TV Host Asked Refugees What They Think About ISIS. You May Be Surprised… [Watch]) is free and open source. You have permission to republish this article under a Creative Commons license with attribution to the author and TrueActivist.com