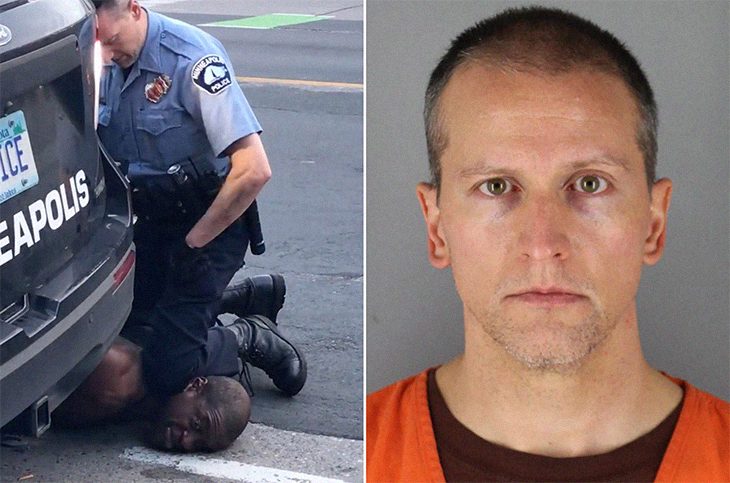 Errant and criminal police abuse and brutality seems to have risen in the past few years. The stigma of George Floyd's senseless killing is still felt by many, particularly his family and those who knew him. The police officers involved have since been apprehended and charged, yet the main antagonist has recently been freed. Former Minneapolis police officer Derek Chauvin was released on a million dollar bond a few months ago. Chauvin, 44, was facing second-degree murder, third degree murder, and manslaughter charges after the viral video of him kneeling on Floyd's neck for over 8 minutes, while Floyd was begging for mercy and cries of "momma" as his life was slipping away.
The ex-cop was incarcerated at Minnesota Correctional Facility – Oak Park Heights maximum security prison, for his role in the senseless killing of Floyd. He and the other three ex-cops – Thomas Lane, J.Alexander Kueng, and Tou Thao, appeared in person in the last hearing. The previous hearings they appeared in court remotely.
However, Chauvin was soon transferred to Hennepin County Jail to post bail. Bail was originally set as unconditional at $1.25 million, or $1 million with conditions – which Chauvin posted the non-cash bond for the conditional bail. All four officers connected with the death of George Floyd have since been released from custody.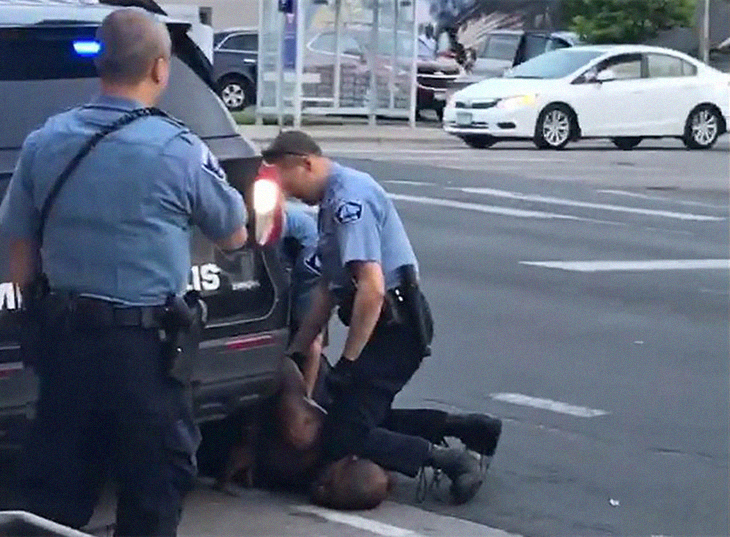 The dramatic and disturbing video of the killing sparked a major period of nationwide unrest and protests against police brutality and racism, as well as a strong backlash from the Trump administration and far-right supporters of the police. Footage of the incident was captured by bystanders, of which some could be heard pleading with the cops to release the knee to the neck as Floyd was obviously having a hard time breathing. "Tell my kids I love them – I'm dead," he gasped at one point.
All four cops were dismissed the day after Floyd perished, but it took weeks of major protests that rocked Minneapolis and sent shockwaves globally to finally charge them. This opened up a Pandora's box about race relations and the role of police repression in society, particularly in America.
Chauvin was known to have had about seven prior incidents of applying neck or head and upper body restraints on civilians, including four cases which prosecutors argued he went too far.
Chauvin's attorney claimed Floyd's death was a result of his coronavirus infection as well as high levels of methamphetamine and fentanyl in his system. If convicted of unintentional second-degree murder, Chauvin was facing more than 12 years in prison. But Lawyers for Floyd's family insisted that charges be upgraded to first-degree murder, and for the other three involved to face murder charges. Ben Crump, the Atlanta based lawyer for Floyd's family, has argued that Chauvin knew what he was doing as Floyd pleaded for his life.
"For Chauvin to leave his knee on George's neck despite warnings and evidence that his life was in danger – and to continue that course for many minutes – demands a first-degree murder charge," Crump argued. "For George Floyd, the ambulance was his hearse."
Apparently, on a side note, Chauvin, as well as his wife who left him after he was charged, also faces several counts of tax evasion after being caught lying about his income. And he still will continue to walk free until at least next March, according to court documents.
Another killer is on the loose. Time and time again, injustices and crimes committed seem to fall on deaf ears. What man's courts may not be able to resolve, natural law will prevail. Karma has a way of dealing with the guilty.
What are your thoughts? Please comment below and share this news!
True Activist / Report a typo